Home Loans
Looking to buy your dream home? Or perhaps you are a first time home buyer and aren't sure where to get started? Look no further! Let First Neighborhood Bank be a part of helping you make that dream come true. We have experienced lenders in our offices that will be with you every step of the process providing you with exceptional service from start to finish.
We offer
In-House Fixed and Adjustable Rate Mortgages

Secondary Market (WV Housing)

First Time Home Buyers (WV Housing)

HELOC

Construction
---
If you plan on building your dream home, we can help with that too. We offer re-construction loans and can even help you refinance the mortgage on your existing home.
Contact one of our experienced mortgage lenders today and see why we have better people, better service, and a better bank.
To check out our current rates, call one of these locations:
Parkersburg 304.485.7641

Spencer 304.927.1750
First Neighborhood Bank NMLS# 401675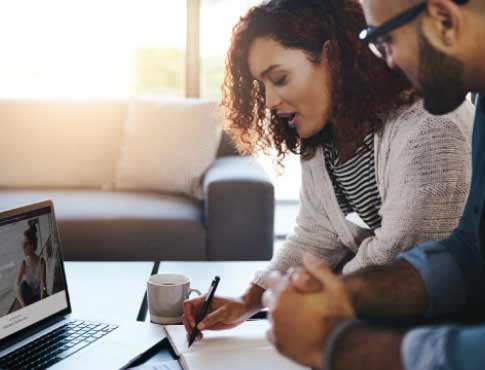 We want to hear from you
Let your opinion be heard!
We are constantly striving to provide the ideal experience for our clients, and your input helps us to define that experience. Our words and your words are what we live by, and we truly believe that banking should really feel good.